Winning Website Design from Asheville
A coding pleasure that WON FIRST PRIZE for BEST BUSINESS WEBSITE from WIRED Magazine. The Dagnabit website was my introduction to Flash and ActionScript. Before DAGNABIT I had not used Flash. I had no idea at the time that the website would be considered, let alone win the Best Business Web Site award from WIRED.
The website houses an extensive collection of work. From elaborate storyboards, animation samples, video reels, and skills (lots of stills). Everything for the DAGNABIT website is custom built. I wrote all the ActionScript. The website has a treasure of hidden features or events.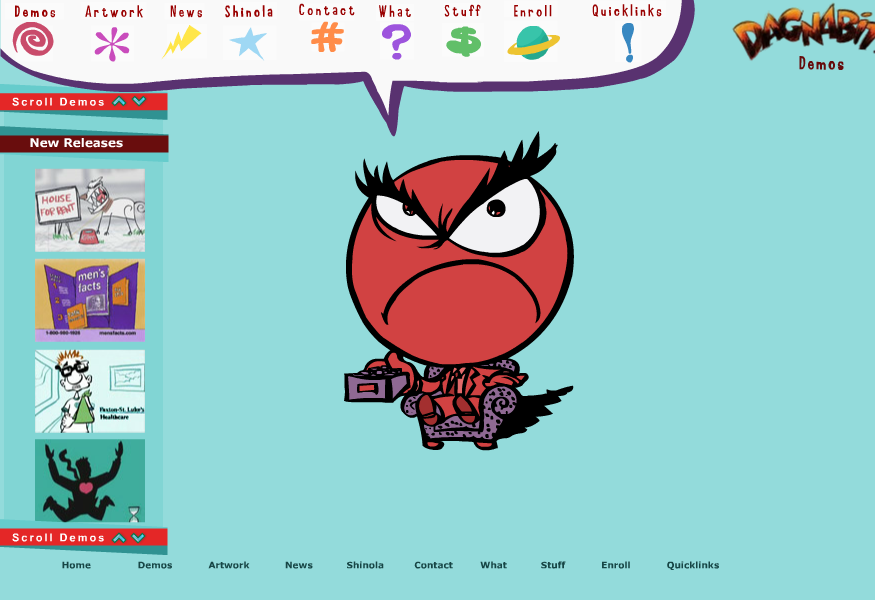 Continued