Winning Website Design from Asheville
A coding pleasure that WON FIRST PRIZE for BEST BUSINESS WEBSITE from WIRED Magazine. The Dagnabit website was my introduction to Flash and ActionScript. Before DAGNABIT I had not used Flash. I had no idea at the time that the website would be considered, let alone win the Best Business Web Site award from WIRED.
The website houses an extensive collection of work. From elaborate storyboards, animation samples, video reels, and skills (lots of stills). Everything for the DAGNABIT website is custom built. I wrote all the ActionScript. The website has a treasure of hidden features or events.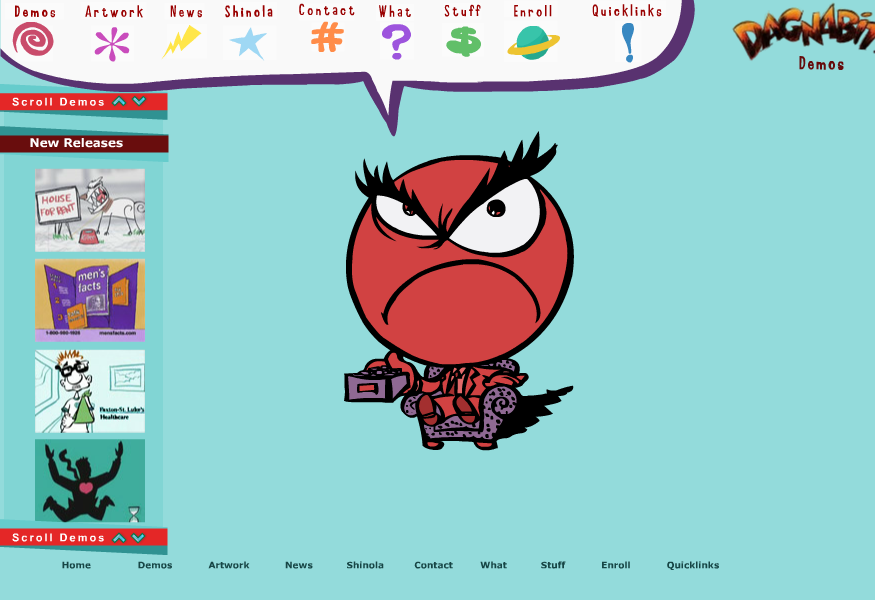 Asheville built website technology
The DAGNABIT Animation website is huge… and has every bell and whistle I could think to add. WIRED magazine liked my preloaders coding. The preloaders all have a visual feedback. The video section morphing preloader is the website feature that most impressed the WIRED judges.
The Video Gallery is user-friendly. The viewer is greeted with the animated Dagnabit character popping a remote control. My client is an animator – that does great work. I wanted the Dagnabit website to have an animated interface.Once a video is selected, that animation begins. The Dagnabit character morphs into a TV set – and the video begins to play. The morphing animation is the video preloader. The overall effect is quite amazing and seamless.
Asheville Web Site Design with Advanced Enrollment Features
The registration page is one of the pages that I loved creating. Upon submitting the form, the Cream Pie animates to a Pie in the Face. With cream sliding down the screen. John Ryan created the animation that I then programmed to load upon command.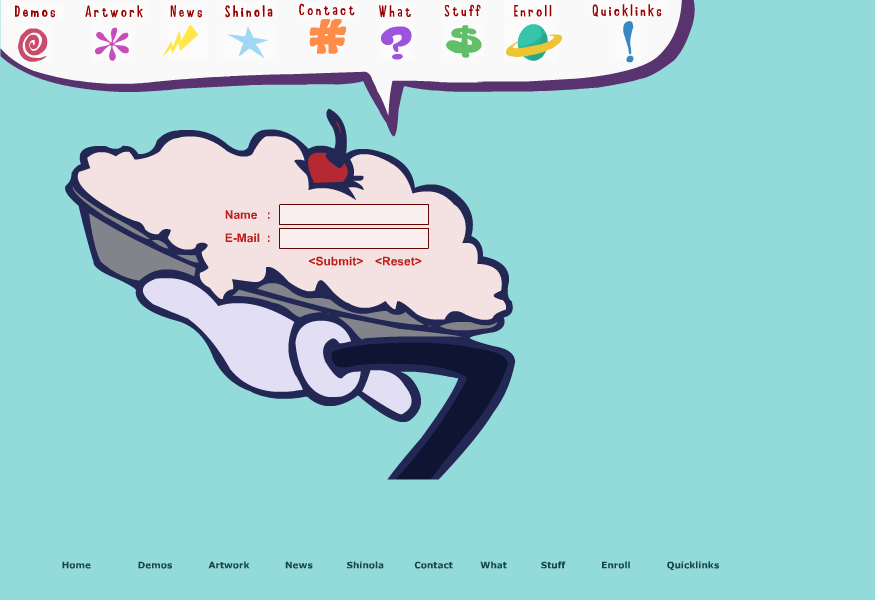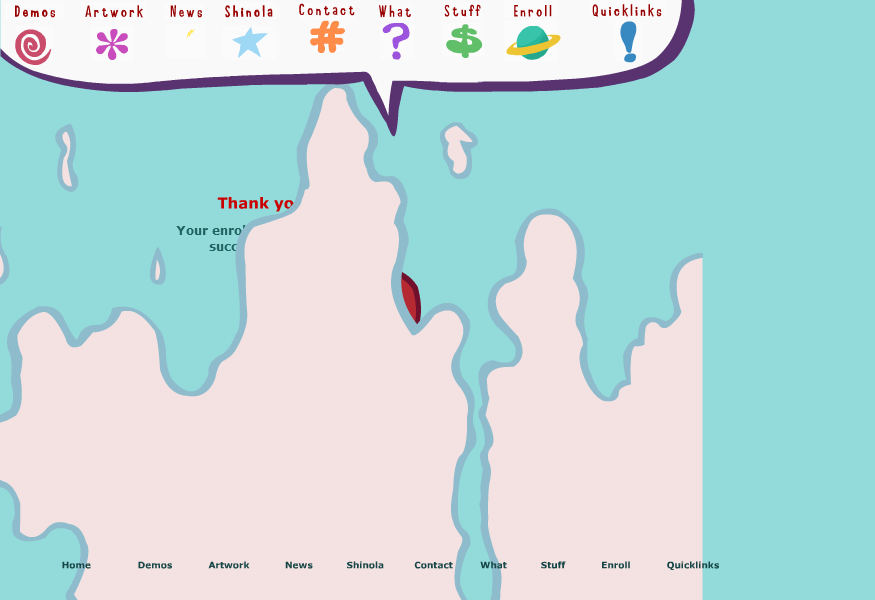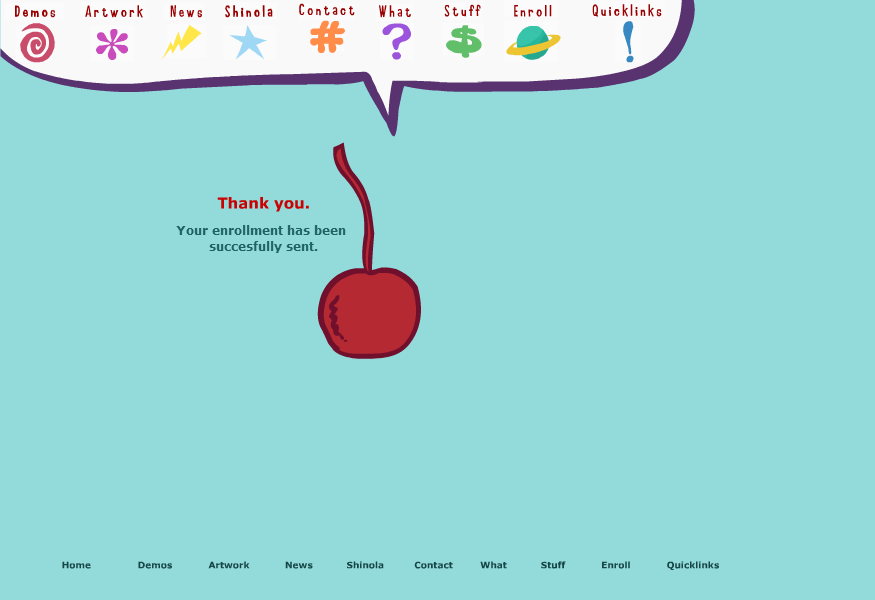 Drop the Baby Button
The Dropping The Baby on the head is also kind of fun to play with. I created the short animation effect of Robert being dropped on his head as a child (along with sound effects). The Dropping the Baby animation is an excellent time waster (that most everyone enjoys doing).