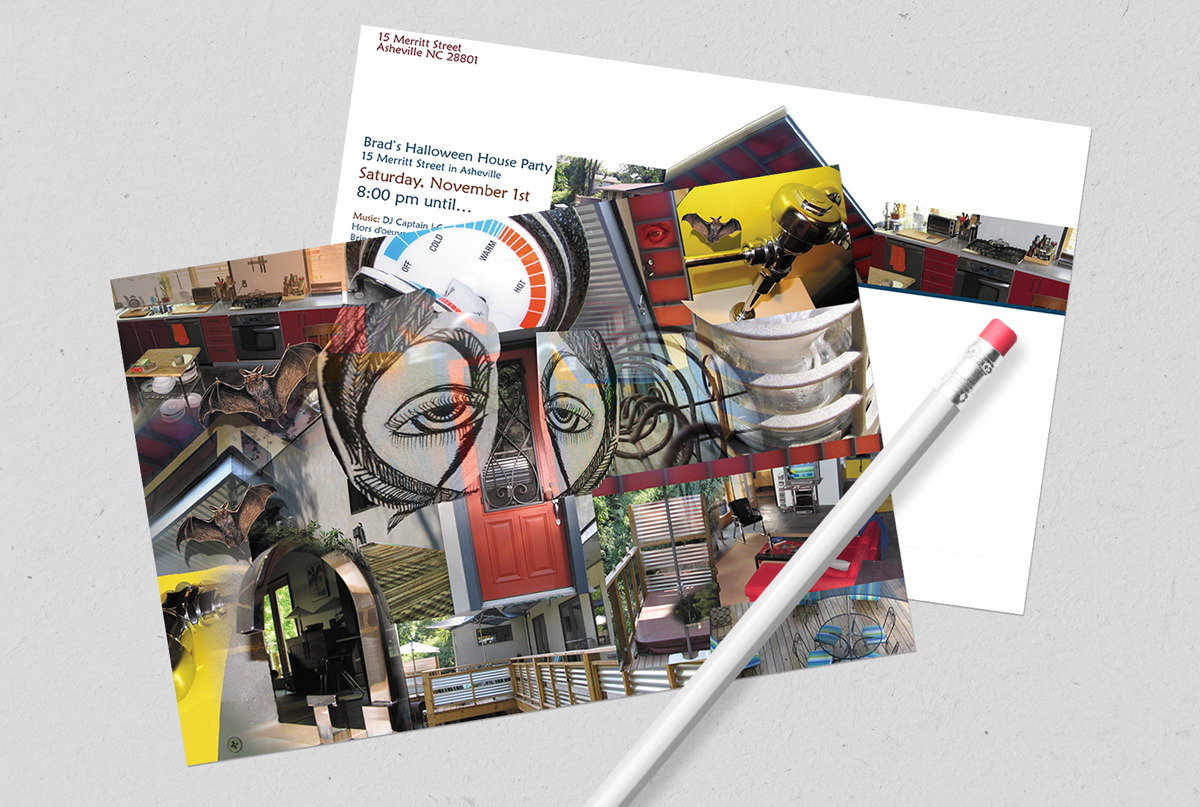 This guy not only built his own house. But, when it came to selling. He had an awesome house showing. I began by photographying the house in Asheville: I spent an hour photographing different views of the house.
Interesting Design Aspects
The home had many interesting design aspects that the client wanted to include on the postcard.