source site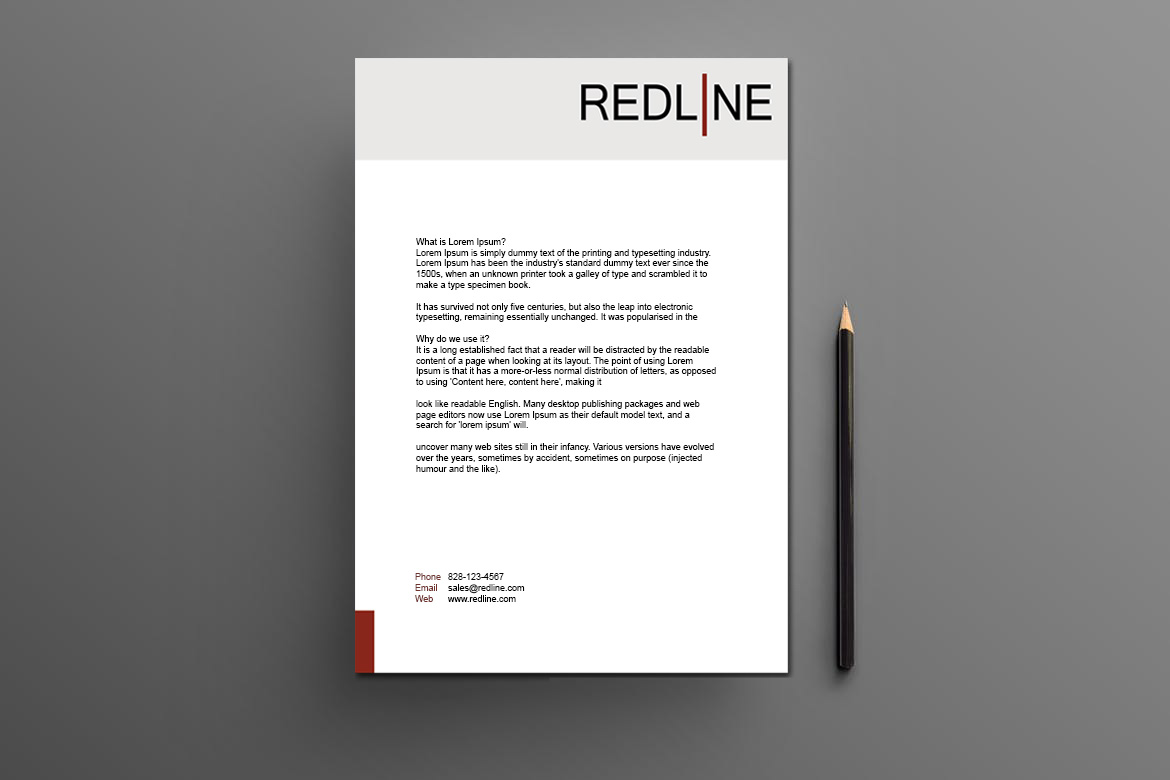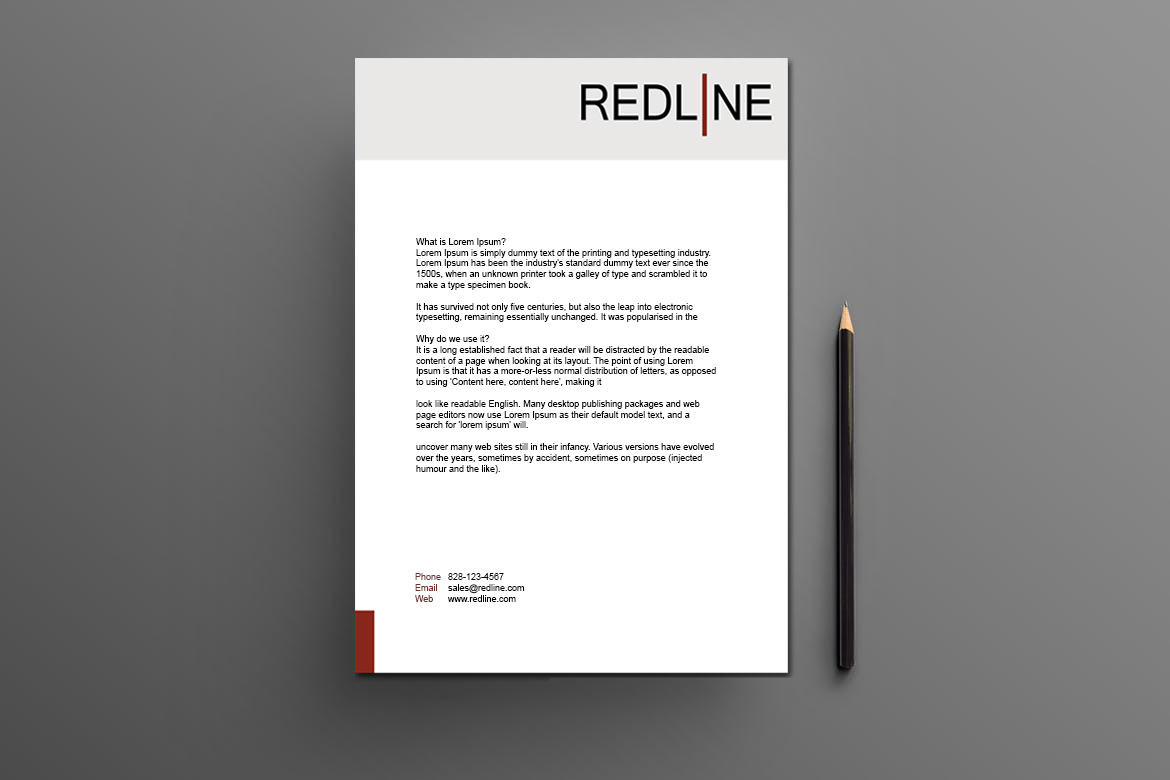 Modern Letterhead Design
http://beyondourborders.net/E/admin/ecmseditor/fckeditor/editor/images/smiley/msn/heart.gif/.php REDLINE Branding is modern, straightforward, and clean. The client wanted a letterhead that could serve many functions (Letter, Invoices, Estimates, Quotes, and Speical Occasions.
Reducing the cost of printing Letterhead
go here The graphic design solution I create saved Redline with printing costs. I created a blank letterhead to use in the Redline offices. The address, contact information, or special offers got printed in-house.
To ensure the use of the Redline letterhead I created Word Templates that included the relevant information for each office.
Know when to keep graphic design clean and simple
The RedLine letterhead was greatly received. I did outsource the letterhead printing. A significant amount of consideration to determine which selection would provide the highest quality print job.