[columns] [span6]
It is crazy to think now that the internet arrived with limitations. I began building the business website when everyone connected to the internet via dial-up.
The early days of the web and web design presented a set of design considerations.  File size and page loading times were a huge dilemma. Bottle-necking was a thing – best avoided.
Early HTML Website Design
The Crosseyed Graphics Website Design launched 1998. The site was published a year before my University included on their marketing brochure that they had an internet connection.
A portal site at heart. The website includes photo galleries.
Here is the first gallery as an animated gif. Featuring some of my very early graphic design work for Tasty Tim and design ideas for Mark Moore.
[/span6][span6]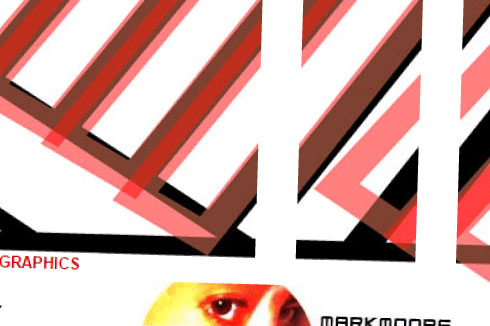 [/span6][/columns] [columns] [span6]
While the images may appear small. When this website launch in 1998. Screen resolution was different. Images appeared larger due to low resolution.
The early days of HTML required hours of programming to created an interactive photo library. Connections consideration required that the picture is small enough to load at all. Images had to remain small.
While it is fun to go back and review some of my early website designs – they are hard to look at and place yourself back to the time when the website had a cellular function. These old website design projects do remind me of how far the internet and website design has come.
[/span6][span6]

[/span6][/columns]