Asheville Website Design Sample
Working with the Chrome Domes brothers was an excellent experience. Both guys were out there trying something new. During which time they worked on some different developments to bring their product to market.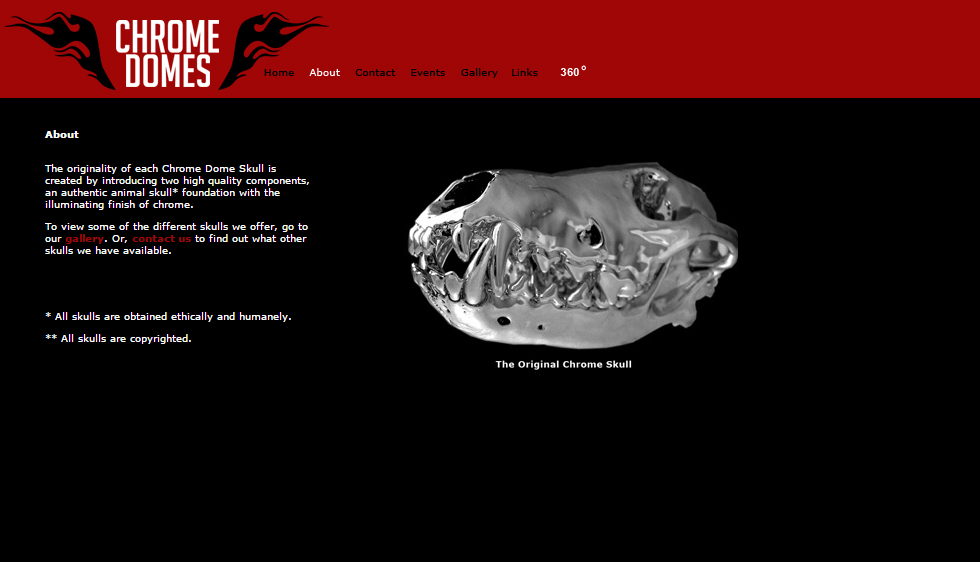 Website Target Market
The Chrome Domes target market is bike riders. The brother also wanted to keep the website immaculate and comfortable to use. The site was developed to showcase a few samples of what Chrome Domes could create.
Asheville Small Business Website Design
The Chrome Domes product line is so unique and special that the brothers did not want to feature the items on every page. Due to the reflective surface of the skulls, it is time-consuming to photograph the product time well. Informational Pages included only information that the website visitor might need. The brothers were not interested in running banner ads – or filling up the page with unneeded information.